About Good Design Australia and the Australian Good Design Awards
Good Design Australia is an international design promotion organisation responsible for managing the annual Australian Good Design Awards and other signature design events. With a proud history that dates back to 1958, Good Design Australia remains committed to promoting the importance of design to business, industry, government and the general public and its critical role in creating a better, safer and more prosperous world. 
In 2019, Your Creative started a journey with Pentridge — one that explored a balance between culture and respect. As Pentridge's offerings continued to expand, so did our creative direction. In 2023, with Pentridge Prison Tours, we knew we had to create a brand that tied back to the original brand while having enough market cut-through.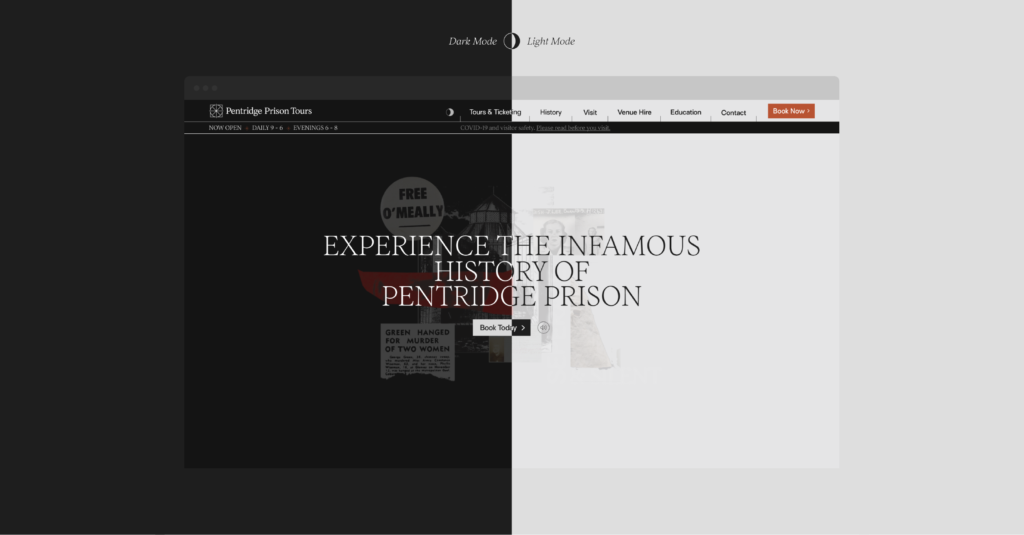 Taking inspiration from the physicality of the space, we successfully linked Pentridge's past to its future. Of course, it was no small feat, it involved deep dives into Pentridge's history, client feedback loops, and the community. The process also involved us doing several site visits, a little sneak peek of what was to come, and plenty of work with Pentridge's partners.
At Pentridge, the architecture and physical structures are of historical importance. The 'Panopticon', in particular, is a rare architectural excavation that guided the design work for the brand.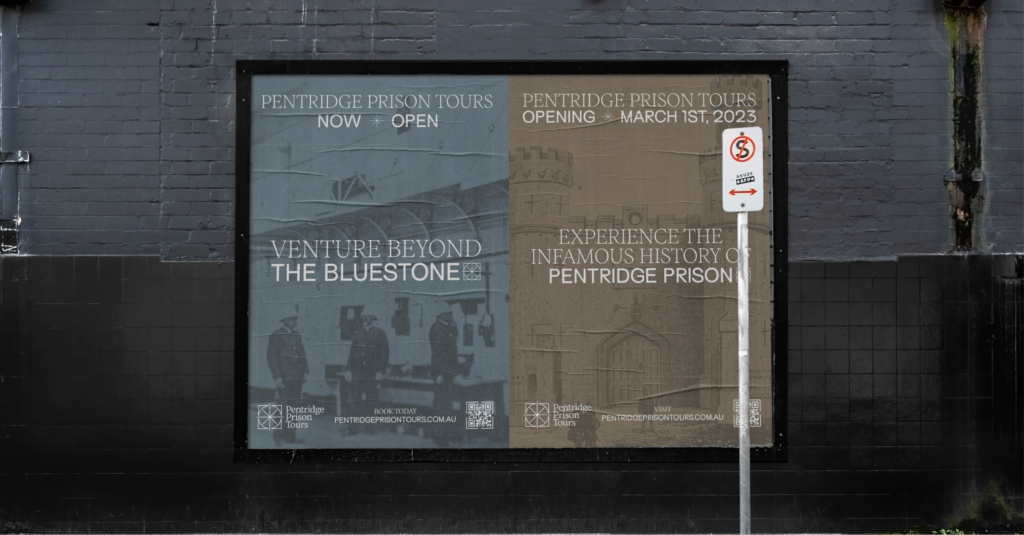 While we have plenty to say about Pentridge Tours (shameless plug of our Tours case study here), we reckon this quote from the Jury is one for our walls:
"

This is an interpretive, high-quality experience that successfully elevates the visitors' understanding of life behind bars, while also observing heritage impact principles. The Jury commends the design team for this inspirational project. Well done."

– Good Design Jury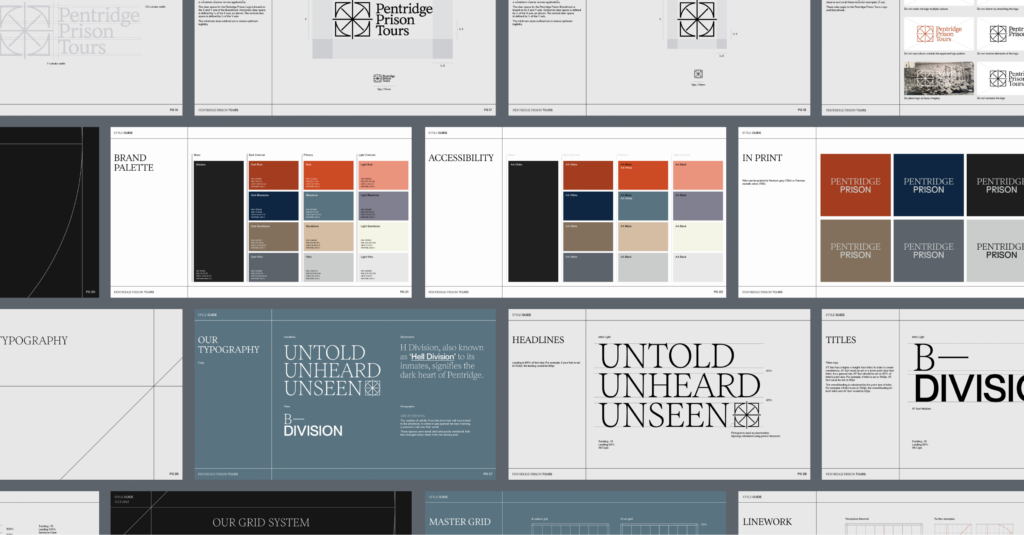 We're thrilled to be recognised as a Good Design Award Winner in the Communication Design category for outstanding design and innovation, especially for a project of this scale. We'd also like to recognise Art Processors and National Trust Victoria who worked with us closely throughout the process.
PROJECT DETAILS
Project Title: Pentridge Prison Tours
Designed in: Australia
Designed by: Your Creative 
Commissioned by: The National Trust