For three days at the start of February, Melbourne's Federation Square is transformed into a hub of digital and creative exploration, becoming a destination for makers, creators and innovators from around the world.
The event is Pause Fest, and the Your Creative team are here doing the rounds and racing around between the impressive talks and workshops on offer. It's a veritable relay race to see and hear as much as possible.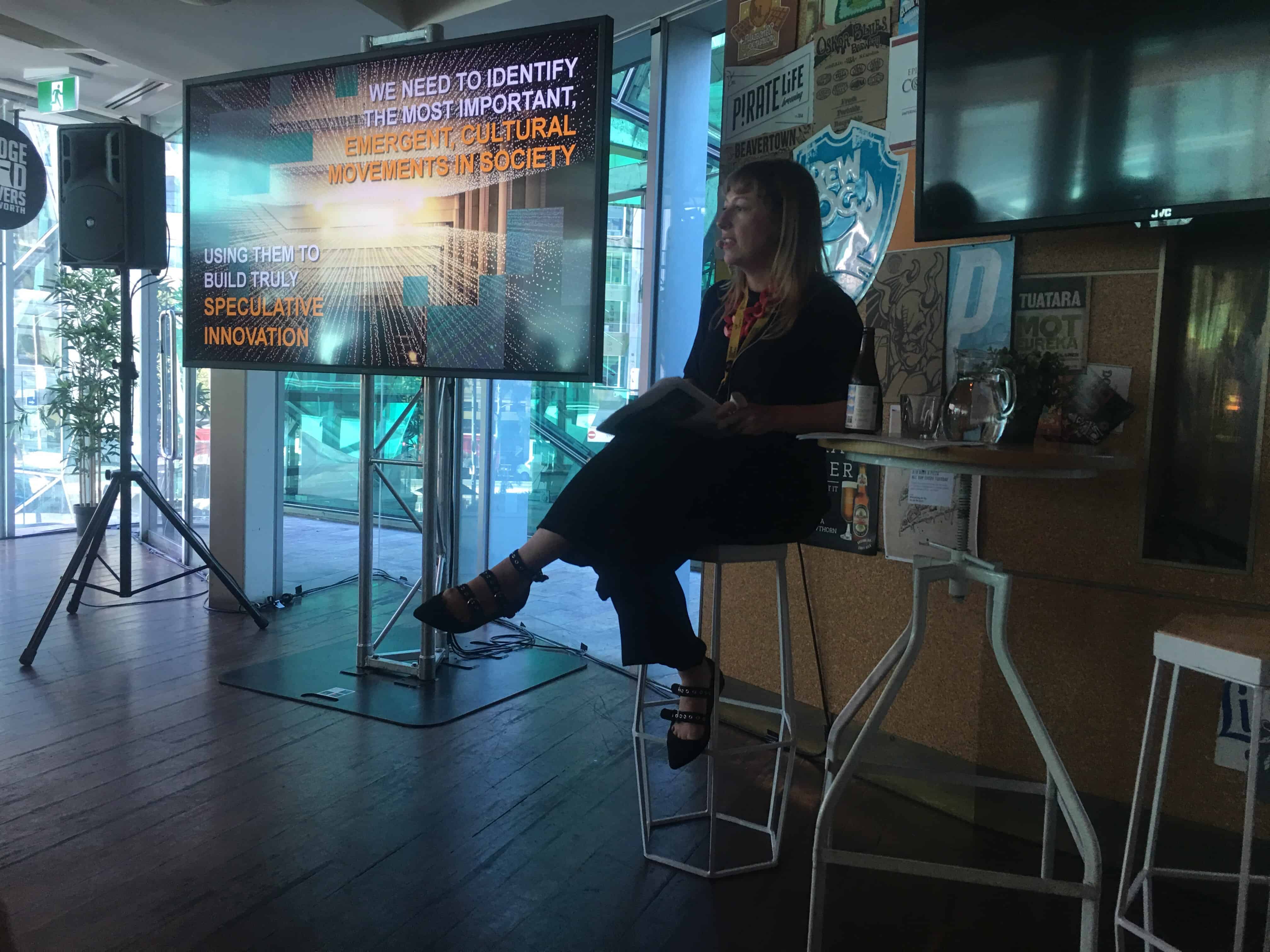 This morning in the attic of Fed Square's local pub, Kristy Richards from Melbourne's The Lab took the floor to inspire attendees to understand today in order to design tomorrow. Urging us to use cultural macro-analysis to drive 'speculative innovation', Kristy began by defining the subject matter:
"Culture literally shapes what we think, what we aspire to do, and what we fear."
The Evolution of Gender Roles in Advertising
Referencing the recent brand campaign by Lynx, where male ballerinas armed with Lynx take to the stage, Kristy highlighted a clear example of branding and communications adopting cultural shifts to engage their audience. This follows a global advertising trend where notions of modern masculinity and changing gender roles are inspiring creatives to redefine how male and female strength is portrayed through the power of brand campaigns.
So where's the opportunity?
According to Kristy, this is a cultural shift, not a trend. There's an opportunity for design disciplines outside of advertising to engage with this new narrative. Incorporating modern versions of masculinity into design – whether it's for campaigns or building products, will be key to normalising this new narrative.
Our Connection Deficit
The great thing about cultural commentators is that often their comments immediately resonate with you, because they highlight changes in perspectives you are likely already part of. This rang true when Kristy explained what is meant by 'Connection Deficit'. Put simply, people feel they've lost their sense of connection to those around them. There is less community engagement, fewer chats with your neighbour, and the rise of chronic global loneliness. Whilst this isn't the best news, it's honest, and those at the forefront of creating tomorrow's technology should be aware that negative emotions are reality, and remedies are needed and this can be aided through design.
The overarching takeaway from Kristy's insights was there is a need for designers to look ahead. And not just in terms of specific markets and audiences, but to focus on emergent narratives that are becoming mainstream. If it's on your TV five nights a week, it most probably has deep-rooted cultural significance!
If you're interested in some of the awesome work that The Lab has created, check them out here https://thelabstrategy.com/