This week our awesome marketing intern Rae sat down with YC's Creative Director James Lim to talk about all things design and TEDx. Our creative brief for the 2018 TEDxMelbourne conference was to visually represent 'The Great Unknown'.
What inspired this year's TEDx visual identity?
The design output for TEDx Melbourne was inspired by quite a few different things. Over the past few months, I've noticed this emerging trend for highly abrasive textual components in the global visual dialogue. I've noticed there's been a lot of texture and a lot of grit being used in the grassroots graphic design community. I find that interesting because it reflects on how people are trying to express ideas at the moment and its almost like ordered chaos. For me, that resonated with where we are in the world right now and how graphic designers are trying to express that through this aesthetic. And it seemed fitting to explore that because TEDx Melbourne is grounded in this sort of grassroots, underground culture. It was also about the idea of obliteration. So 'The Great Unknown' and how obliteration ties into that. It was the dialogue that there is beauty in obliteration – falling apart and reforming.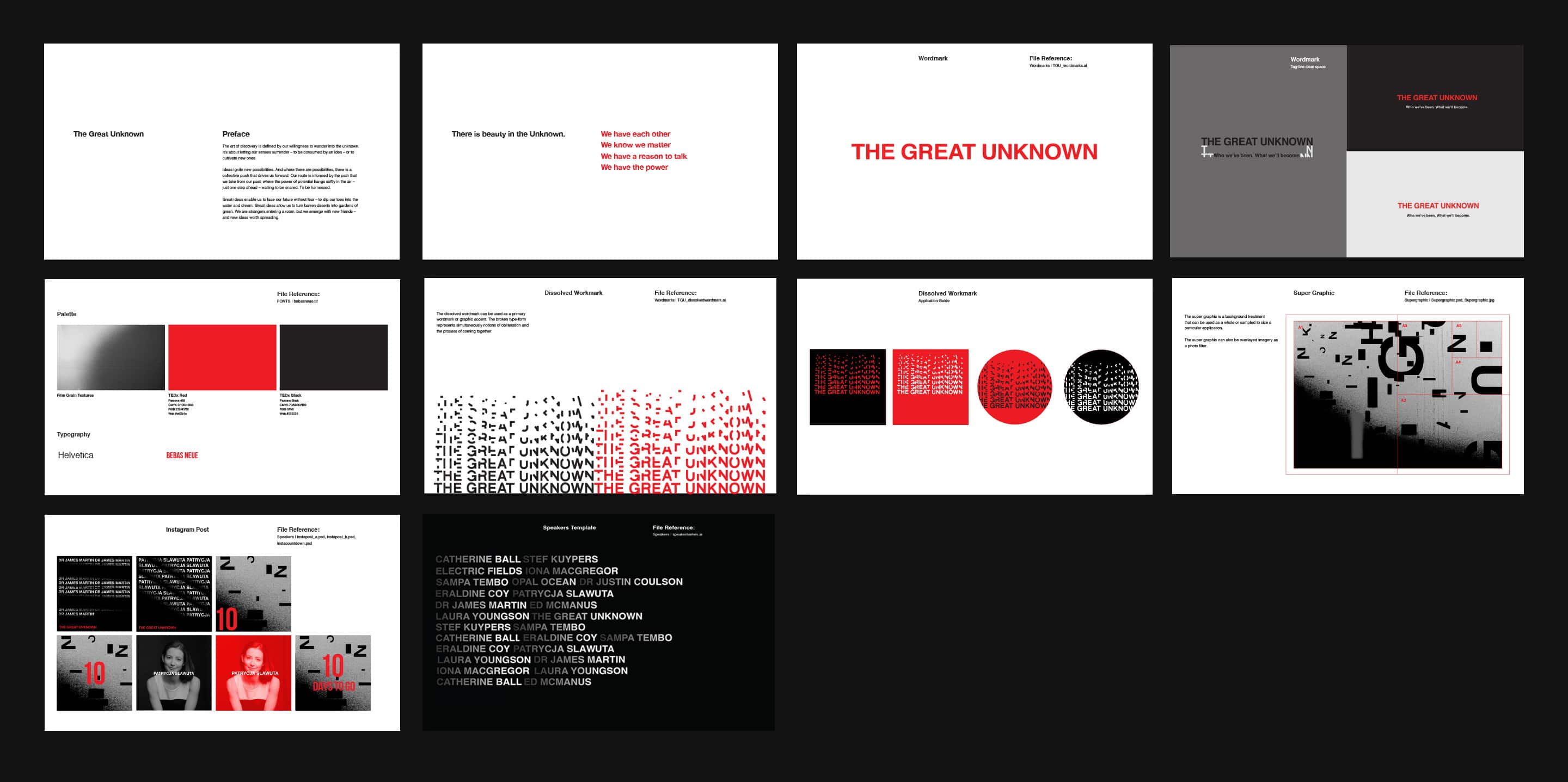 What is your creative philosophy?
Designs that are driven by ideas. Designs that are original and move people. Designs that are emotive but have a purpose. I know they're just sort of whimsical statements but they make up my creative philosophy.
How did you try to implement that philosophy into this year's TEDx?
I think it was first an interrogation of what the concept meant personally to us (at YC). I think in terms of my design philosophy, I believe that there needs to be more ART in DESIGN and for me, art is expressing yourself, and expressing your interpretation of the world around you through a design output. As a designer, I feel very privileged, because you can still be expressive as you are an artist. All round, art is very subjective, but design puts an objective beyond that. It's for someone else to interpret, an idea to be communicated. So for us (at YC), it was to interrogate what the idea of 'The Great Unknown' meant to us and how we could communicate what we felt when we were interrogating our idea to other people.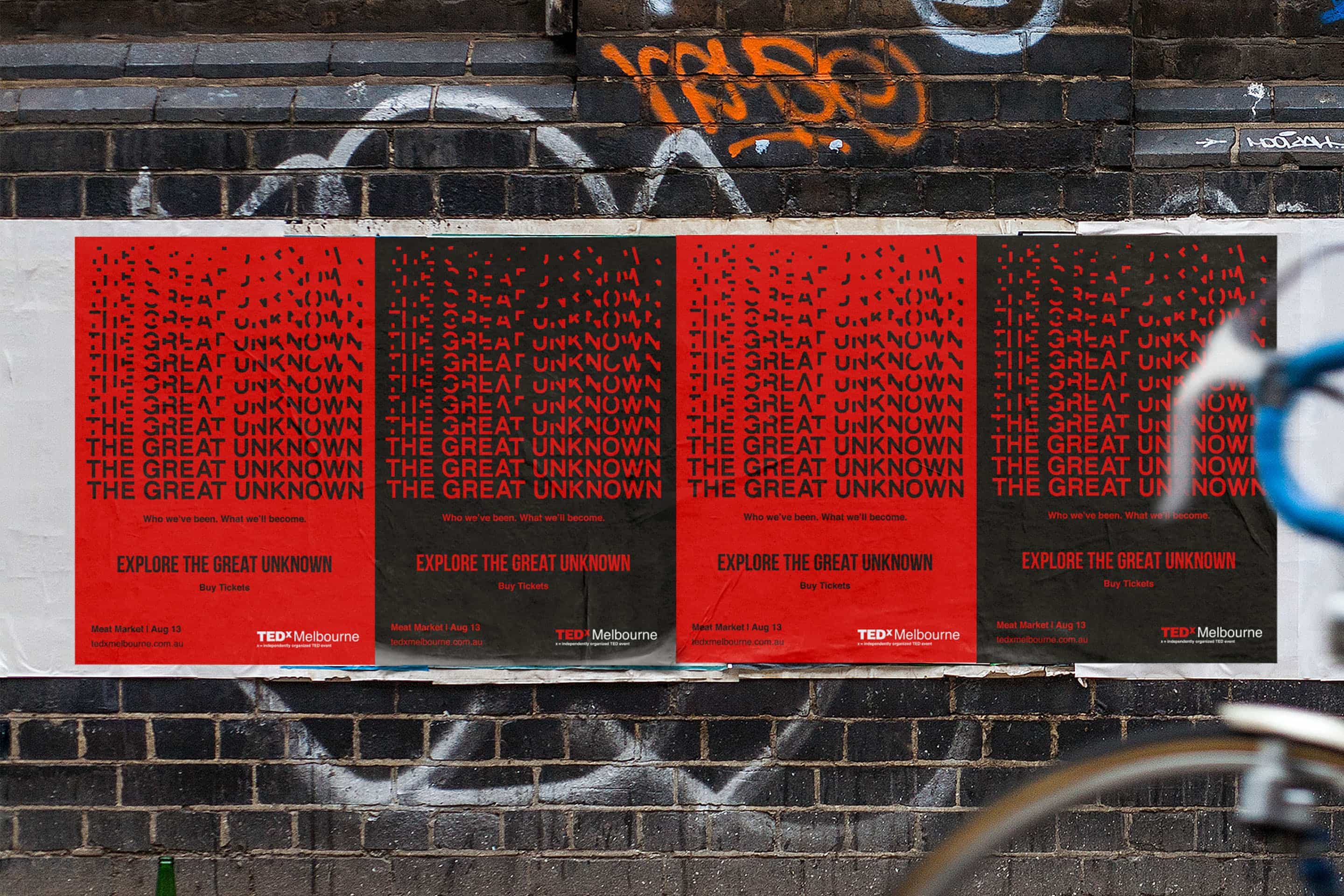 How do you perfect your craft?
There are two aspects to it.  A conceptual aspect and a technical aspect. By conceptual I mean it's the concept that you always need to be driven by new ideas, driven by what you see around you, and by how you interpret your world and then communicating it visually. Its how I communicate and view the world around me. Then there's also the technical aspect, so it's being motivated, inspired and pushed to actually conceptualise an idea in my head, but then say 'how can I actually recreate that', whether its an animation, a crazy photoshop effect, or its coming up with entire new grid systems and type settings, or something that hasn't been seen before.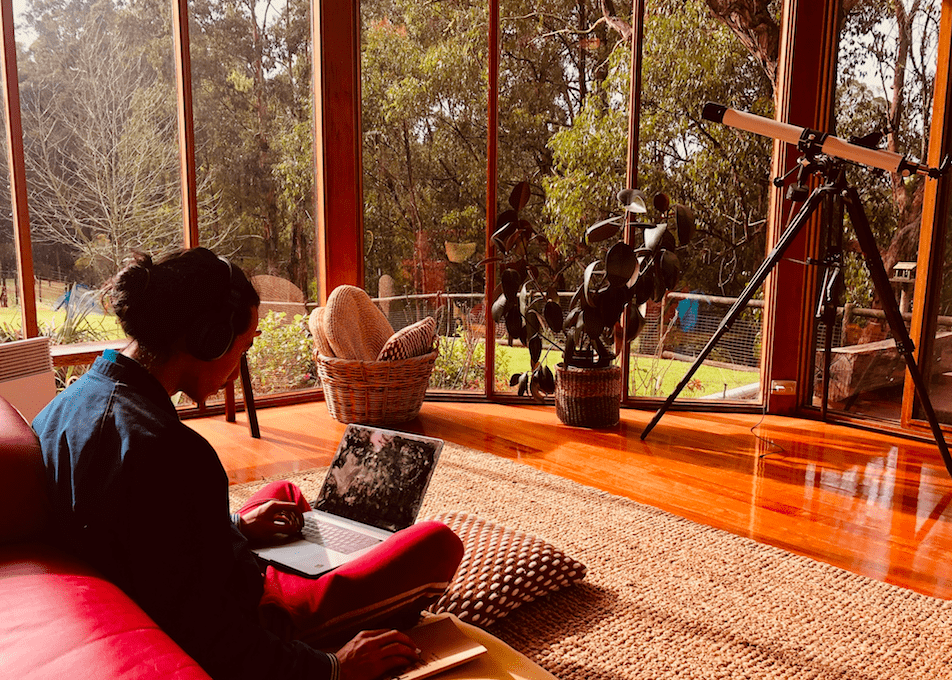 What is your design process?
It's funny when people ask about my passion projects, I just tell them every day is my passion project. I do a lot of exploring and experimentation. So I think a core component of my design process is experimentation and how through experimentation we can learn more,  not only from a technical side but we can learn more about what we're creating and how that makes us feel.
Indulge in the ordered chaos that is TEDx Melbourne 2018: The Great Unknown, created by James and the rest of the YC team here.